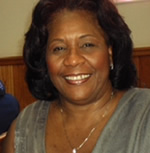 Vera Blanche Dorsey-Reeves is a native of Tallulah, LA, the youngest of five children, and graduated from George Washington High School and Los Angeles Southwest College.  She received both her Bachelor of Science Degree in Business Management and MBA from the University of LaVerne.  She is the sole proprietor of Dorsey-Reeves & Associates, a small, independent consulting firm that provides management consulting services to small, for profit and not-for-profit businesses. She currently lives in Carson, CA with her husband, Wilmon M. Reeves.   They share a beautifully-blended family of five children, six grandchildren and one great-grandchild.  She is a member of New Philadelphia African Methodist Episcopal Church where she serves as the Church Treasurer, Steward Board Member and actively participates in Adult Sunday School and Weekly Bible Study.  Vera is a member of Delta Sigma Theta Sorority, Inc., where she serves as Chairperson of the Economic Development Committee for her Chapter.  She also serves as the Secretary of the Delta Associates Foundation, the Chapter's fundraising arm.  She also volunteers her services to various nonprofit organizations in Los Angeles and Las Vegas, NV.  She enjoys spending quality time with family and friends, singing, reading board games and genealogy.
What inspires you?
My inspiration comes from my faith in God.  As I have come to study His Word, and know him more, it inspires me to know that I am protected by his grace and mercy.  I am inspired because he loves me in spite of me.  No matter what obstacles and challenges I face, the experience has made me a better person.
Why is it important to give back?
It is important for us to give back because I believe that our purpose in life is to serve others.   Serving others means giving.   When I freely give, I experience a sense of joy, because I know that I have helped someone.  Helping others motivates me because I believe as I give; it will come back to me more abundantly and in good measure.
What advice do you have for a young lady to live her dreams?
My advice to young women to live their dreams is to get to know God through prayer and study of His Word and follow your dreams, never giving up.  Be true to yourself.  Never let anyone tell you what you can or cannot do.  With God on your side, you can reach the stars, because it's in his plan for you. In saying that, however, you still have work to do; you still have to be accountable.  Visualize what you want – set your vision (dream).  Work that vision (dream) through a written plan.  Establish achievable and realistic goals and objectives.  Monitor and keep track of your progress. This helps you to be accountable. Work through the challenges and obstacles, learning from each experience. Search for a good mentor who can be supportive and help you stay of track. Celebrate your successes, no matter how small and keep doing you.  Do something toward your dream each and every day.  When you've achieved that dream, set another one and keep dreaming.  Don't forget to give back and help another young lady when you achieved your dreams.
What are you most proud of?
I am most proud of the relationship that I have developed with God.  It has given me confidence and wisdom and afforded me the opportunity to help others.  Secondly, I am proud and grateful for the gift of mothering that God gave me.  I believe that one of my greatest strengths has been to be a good mother to my children, who are all now loving, respectful and spiritual adults who are now great parents and productive role models for others.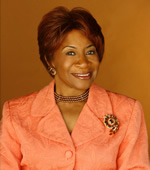 Ruthie is the oldest of eleven siblings. She was born and raised in Clarence, Louisiana.  As a member of West Angeles COGIC, she serves with the Vessels of Love Ministry and the Cathedral Chorale Choir. Upon graduating from high school she migrated to California in January 1964. She attended Compton Junior College, Los Angeles Trade Technical, and Southwest Junior College. In May 2000, she received her earned Bachelor of Arts Degree in Business Management and Applied Studies, from California State University – Dominguez Hills, Carson, CA. She loves to create & design beautiful baskets and Handmade to order Fleece Blankets. Her hobbies are playing golf, traveling, and meeting people from diverse backgrounds. She enjoys watching NBA basketball, NFL football and Tennis.
What Inspires You?
I am inspired by the Love of God for me personally. I am inspired by the beauty in nature, mountains, ocean and the trees. I am inspired by the goodness in people to give unselfishly of themselves to make this world a better place.
Why Is It Important To Give Back?
It is important for me to give back simply because, my family, friends and associates have given to me. They have sown good seeds into my life, both tangible and non-tangible. We all have heard the quote "Give and it shall be given back to you", this I know to be true. The Bessie Morris Foundation is another opportunity for me to give back. I am blessed and privileged to sow into good ground.
What Advice Do You Have For A Young Lady To Live Her Dreams?
Firstly, believe that you are worthy of the BEST.  It is a fact that you are an original designed by God. Your life has ADDED VALUE so treat it with great respect. Speak positive affirmations into your spirit and learn how to encourage yourself when others refuse to.
What Are You Most Proud Of?
I am most proud of my commitment to live a clean Godly life. I am thankful  that I completed my college education after being married for 36 years and raising three adult children. I'm grateful for a strong black man, Dr. Kerry Stanford Brooks, as my spouse who supports and encourages his family. I am especially proud of our two sons, our daughter, and their mates. They spend time with their children daily nurturing, educating and teaching them family values.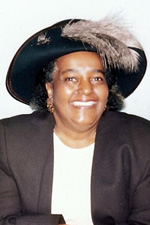 Clarice was born and reared with six brothers and three sisters in Paincourtville, LA. After graduating from high school in 1961, she enrolled at Southern University in Baton Rouge, LA.  After living in New Orleans for a while, she moved to Los Angeles, CA in 1965.  Clarice's career was spent in the field of child development.  She worked for various child development programs and retired in 2008 after 26 years of service as a teacher with the Los Angeles Urban League Head Start and State Preschool program. She lives in Inglewood, CA and is an active member of Sunnyside Baptist Church where she enjoys attending Sunday School and has been active in many of the church's ministries.  She also enjoys collecting cookbooks and watching "Dancing with the Stars."   
What inspires you?
Today I am inspired by the length and distance a person will go to achieve a goal.  For example, someone who never danced takes the challenge to compete on a show like "Dancing with the Stars."
Why is it important to give back?
I was born and reared in a very small town in Louisiana called Paincourtville, where people totally supported the church, school and families in the community.  My parents, Edward and Ida Massenberg expected the ten of us to support and give as much of ourselves to our community.  From this, I realized that the more you give, more is given to you.  God has always shown me great mercy and favor.  So to give back is what I know to do.
What advice do you have for a young lady to live her dreams?
My best advice to a young lady to live her dreams is that she should always put God first in her life and her dreams will manifest themselves in ways she can never imagine.
What are you most proud of?
At this point in my life, I am most proud of my personal faith and walk with God.  The family he placed me in and the daughter, Christy that he blessed me with.  I am also proud of the many, many friends and co-workers I have met along the way.  I am proud too, that I had the pleasure of meeting my daughter's giving and inspirational friend Ivory Freeman, who makes many dreams for young girls to attend their senior proms possible.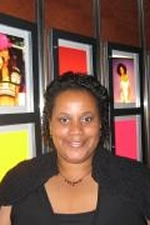 Christy is from Los Angeles, CA and graduated from Washington Preparatory High School in 1988.  She earned a Bachelor of Business Administration in Management degree from Howard University and an MBA from the University of La Verne.  She works as a financial analyst for a local school district.  She is a member of Park Windsor Baptist Church and serves on the Trustee Board, Board of Christian Education, Stewardship, and Pastoral Relations committees and faithfully attends Wednesday night Bible Study and Prayer Meeting.  She is also a member Delta Sigma Theta Sorority, Inc.  In her spare time, she enjoys traveling, particularly cruises, photography, web-surfing and baking.

What inspires you?
I am inspired by stories of ordinary people doing extraordinary things.  I am also inspired by stories of people who accomplish goals after years of trying without giving up on the dream they had.  Lastly, I am inspired by people who succeed against mountainous obstacles.
Why is it important to give back?
For me, it is important to give back because everyone does not start at the same point in life or have the same advantages as others.  I was blessed with great parents and a wonderfully supportive family which gave me a head start in life.  I think it is important to help those who have challenges that I did not face so as often as I can, I do what I can.
What advice do you have for a young lady to live her dreams?
In order to truly live out her dreams, I think it is important that a young lady find her passion in life – that which she is happy doing.  Once that passion is found, follow it.  It is also important to not be overly concerned with what others feel or think about you or your dream.  Follow your heart.  Most of all make sure that your dream lines up with God's plan for your life.  Then, and only then will one truly live their dreams. Additionally, write your dreams and goals down – "ink them"!  Life has a way of taking you off track sometimes and writing them down will keep you focused.
What are you most proud of?
I am most proud of the growth I have made in my Christian walk.  The level of faith I have today is much greater than it was in the past.  This is a great accomplishment for me.  I am extremely proud of my family, that we are a loving bunch who love and like each other.  I am also proud of my mother, Clarice, and how she raised me alone after my father, Mathew McNorton passed away.  Although I am proud of my academic and professional accomplishments, I still strive to become a better person.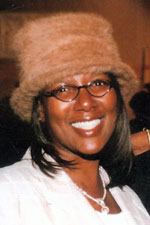 I was born in Las Vegas, Nevada and I am now living in Van Nuys, California. I hold a bachelors' degree in Labor and Workplace Studies from the National Labor College in Silver Spring, MD. I am an active member of A Plus (African American Postal League/ United for Success) and 9 to 5 (National Association of Working Women). I have worked the last 26 years with dedication and dignity for the Postal Office.
What inspires you?
My brother Victor, and his family are my inspiration and have given me courage to face the obstacles and challenges that come with upward mobility and responsibilities.
Why is it important to give back?
It is important to give back to your community.  This allows you to open up lines of communication to become a role model and to mentor.
What advice do you have for a young lady to live her dreams?
Young ladies, whatever you do, never answer that my job is "just" whatever it may be. I still tell adults today to take that word out of your vocabulary.
What are you most proud of?
I am most proud of the direction I went towards, focusing on my education as a young lady (attending private school, wearing a uniform versus attending a public school, where keeping up appearances is a top priority) and today I continue to follow a monetary budget.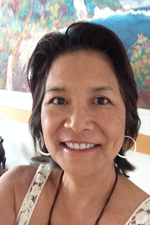 Denise grew up in the Crenshaw District of Los Angeles with her parents and four older sisters.  She learned the lessons of hard work, self-reliance and perseverance watching her parents work at their grocery store in South LA. They worked long hours and believed in treating their customers and employees with honesty, fairness and kindness. Sometimes times were tough, but they never gave up and provided college educations for Denise and her sisters. Education was highly valued.
Denise graduated from UCLA and after a successful career at a Fortune 100 high tech company, Denise started her website and graphics firm, UmeWorks, in 2007. Because of UmeWorks' philosophy to understand client's business goals and work to help them achieve them, the small business continues to grow and is blessed with loyal clientele. She is a member of the Torrance Chamber of Commerce and networks with business colleagues. Denise volunteers with organizations including Habitat for Humanity, LA Green Grounds, Stroke Support Association, California Literacy and in her church garden.
What inspires you?
I am inspired when I witness amazing, unselfish people that give so much of themselves to others; people that are able to stay calm and thoughtful and constructive amidst situations of consternation, negative feelings and strife. I think of my friend Nancy Hofland who has passed with her quiet strength who persisted to create a greener world through example and action. I think of Ivory Freeman who passes on the inspiration and lessons learned from her grandmother Bessie Morris to young ladies to help them enrich their lives. These people inspire me and I continually strive to be more like them.
Why is it important to give back?
In each of our lives, there will be times when each of us need help.  More or less often; to greater or lesser degrees. But we will all need help. We are all part of the interdependent web of life. I think this is important to remember and to look beyond ourselves. I feel fortunate. And even in the difficult times I've experienced (e.g., death, divorce, job loss), I am grateful for the gifts I have been given and seek to share them with others.
"Let us be grateful when we are able to give, for many do not have that privilege.
Let us be grateful for all those who share their gifts, for we are enriched by their giving.
And let us be grateful even for our needs, so that we may learn from the generosity of others."
What advice do you have for a young lady to live her dreams?
Live with integrity. Be true to yourself. Persevere. Dream and have a plan. But don't be disappointed if your plan changes or appears to have been diverted. I believe everything we experience is part of learning and shapes who you are.  The "side paths" may turn out to provide you the most unexpected and important tools down the road. In all experiences, ask yourself what can you learn from this?  Experience it fully.
What are you most proud of?
My relationship with family and friends, especially my son, mom and sisters: our Love and mutual Respect. I also feel good that after the department I was in at HP was dissolved, I used it as an opportunity to reinvent myself. I found and explored an untapped side of myself as a business owner. This was very exciting and gratifying.